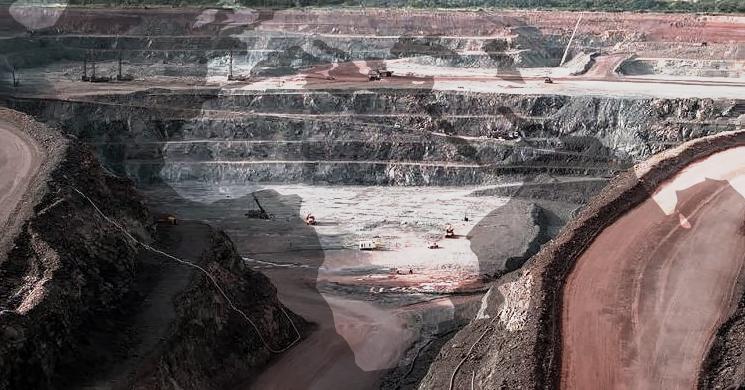 B2Gold's Fekola mine in Mali was the lowest cost gold operation in West Africa during Q2 2020. Four out of the top ten lowest cost mines in the region are from Ivory Coast.
In this report, Mines and Metals looked at costs at operating primary gold mines in West Africa in Q2 2020 using all-in sustaining costs (AISC) metric that serves as a globally accepted benchmark of a mine's operating efficiency.
Primary gold operations are defined by Mines and Metals as "mines where gold contributed to 90% or more of revenues from operating activities generated last year."
The ranking excludes privately-owned mines and tailings re-processing operations.
With AISC of $562/oz achieved in Q2 2020, Fekola, B2Gold's unique high-grade open-pit mine in Mali, tops the list of lowest cost gold mines in West Africa while being the second biggest gold mine in the region.
Fekola is followed by Newmont's Akyem mine in Ghana ($713/oz) and Perseus' SGP mine in Ivory Coast ($734/oz).
Barrick's Tongon mine in Ivory Coast is fourth on our list with AISC of $745/oz in Q2 2020.
Ity mine owned by Endeavour Mining and located in Ivory Coast, is fifth lowest-cost gold operation in West Africa with AISC of $784/oz achieved in Q2 2020.
The complete list is below.
Lowest Cost Gold Mines in West Africa – Q2 2020. Source: Mines and Metals.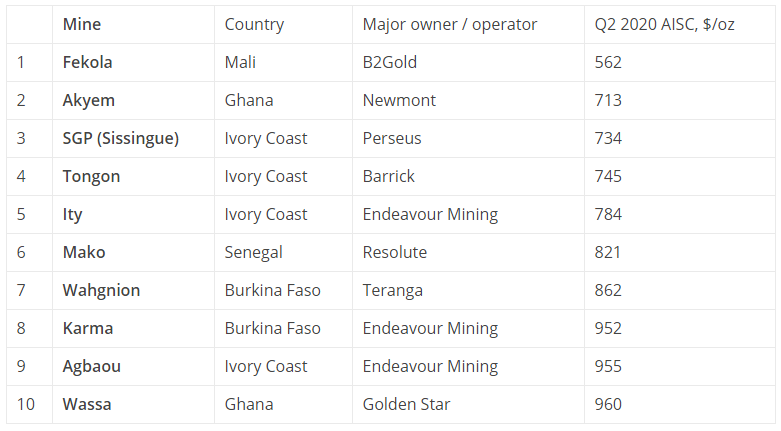 Read more by Vladimir Basov