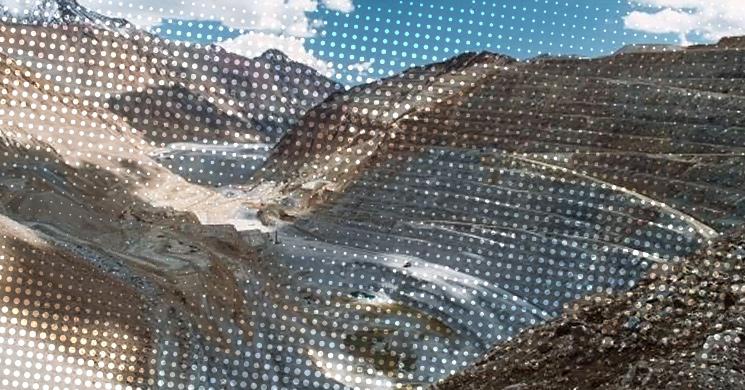 In June 2020, copper production in Chile dropped by 0.7% over June 2019. Codelco's output rose 3.9%.
Chile's copper output fell in June 2020 for the first time since the coronavirus pandemic landed in the world´s top producer of the red metal, dropping 0.7% to 466,500 t compared to June 2019, according to the Chilean government's data.
Chile's Codelco, the world's largest copper mining company, however, has boosted its production of copper in June versus the previous year despite COVID-19 outbreak. Production at Codelco rose 3.9% year-on-year to 123,300 tonnes.
BHP's Escondida, the world's largest copper mine, saw production in June grew 1.6% to 105,800 tonnes.
The world's second biggest Collahuasi copper mine, a joint venture between Anglo American Plc and Glencore, saw its June production jumped by impressive 30.2% over June 2019 to 57,800 tonnes.
Another Codelco's Chuquicamata mine saw a 41.3% increase y-o-y and sits third with 32,500 tonnes of copper mined in June. Chiqui climbed four positions up in the ranking.
Fourth-largest Codelco's El Teniente mine lost one position and produced 29,600 tonnes of copper in June, a significant 18% decline y-o-y.
Anglo American Sur is fifth with 29,500 tonnes of copper produced in June.
Antofagasta's Los Pelambres mine lost one position and sits sixth with 25,800 tonnes of copper produced in June 2020, a 11% decline year-over-year.
Nine out of the top 15 largest copper mines in Chile have seen a decline in red metal output during June 2020 while six achieved growth.
The complete list is below.
Largest Copper Mines in Chile – June 2020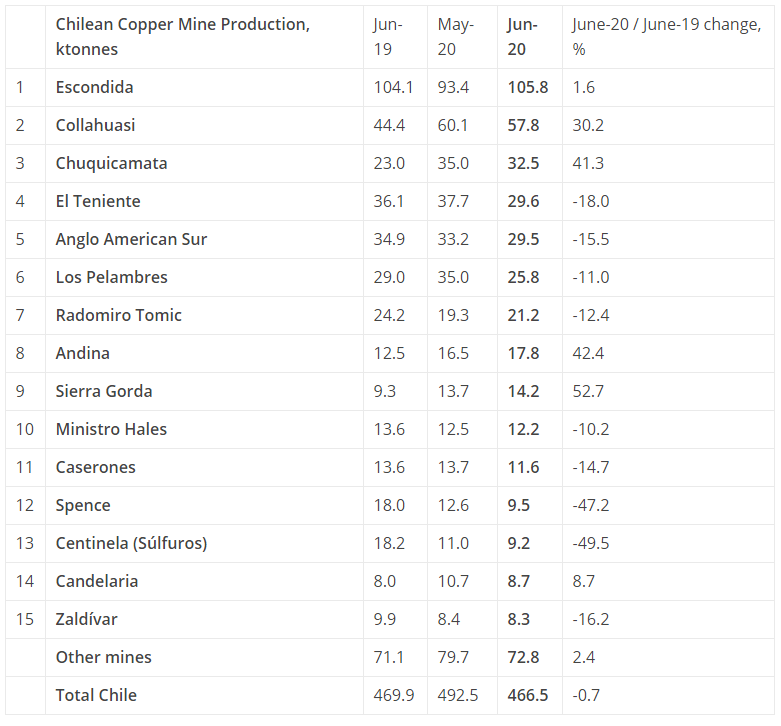 Read more by Vladimir Basov