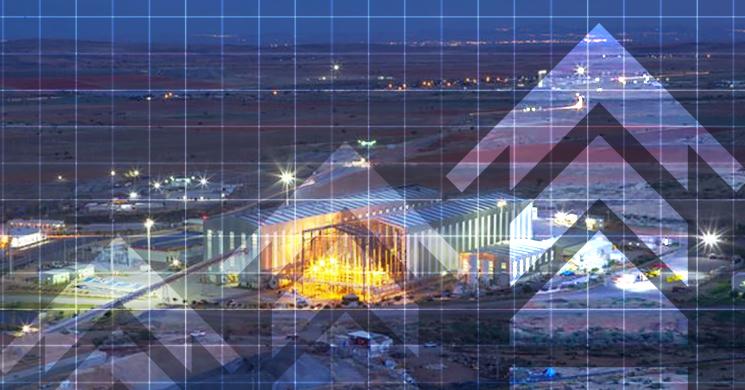 Fresnillo was the largest silver producing company worldwide in 2019. Seven out of the top ten producers have seen a decline in silver output last year.
Silver is often outshone by gold, with most precious metals investors paying attention to the yellow metal. But silver is in the spotlight again as its prices have increased by almost 100% since March 2020, driven by strong physical demand.
Exposure to industrial demand – a factor that's largely absent for gold investors – makes silver an attractive commodity and irreplaceable component in many applications – particularly for industry-related companies and their investors.
Only around 30% of annual supply comes from primary silver mines while more than a third is produced at lead/zinc operations and a further 20% from copper mines. The polymetallic ore deposits from which silver are recovered account for more than two-thirds of the world's silver resources.
Mines and Metals looked at the world's top 10 mining companies producing silver that do report production numbers.
In 2019, the Mexican miner Fresnillo was the world's largest silver producing company, producing 51.8 million ounces of silver, a 11% decline year-over-year.
Poland-based KGHM was second with 45.6 Moz of silver output achieved in 2019, a stunning 18% increase compared to 2018.
Glencore is third (32 Moz), followed by Pan American Silver (25.9 Moz) and Polymetal (21.6 Moz).
Overall, the top 10 silver producing companies mined 272.4 Moz of silver in 2019, which is 4% less than in 2018 (285.2 Moz). Seven out of the top 10 producers have seen a decline in silver output last year.
The complete list is below.
Top 10 largest silver producing companies in 2019.
Source: Mines and Metals.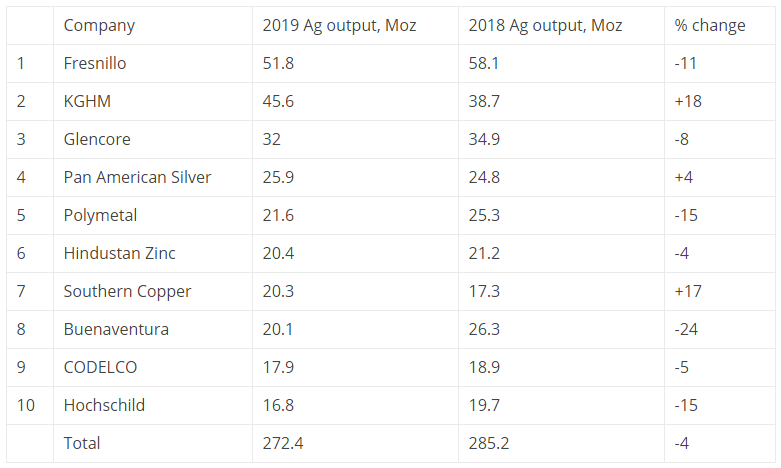 Read more by Vladimir Basov