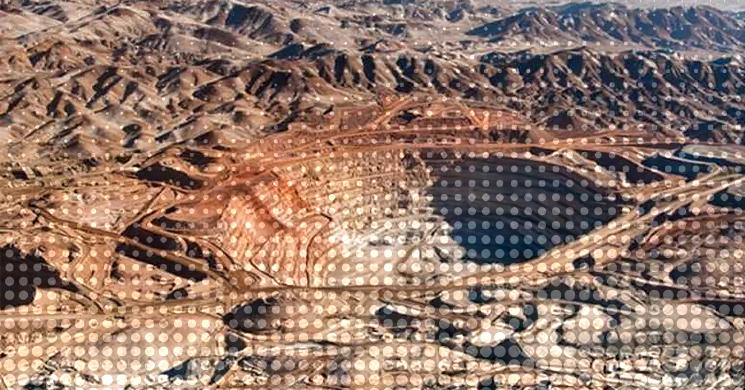 In July 2020, copper production in Chile dropped by 5% over July 2019. Codelco's output decreased by 4.4%.
Chile's state-owned copper miner Codelco, the world's largest copper mining company, saw a 4.4% drop in year-on-year production in July as the coronavirus hit its peak in the nation and forced the company to scale back staffing, slow projects and switch off a smelter.
Copper production in Chile has dropped by 5%, from 486.8 thousand tonnes in July 2019 to 462 thousand tonnes in July 2020.
BHP's Escondida, the world's largest copper mine, saw production in July grew 3.8% to 100,900 tonnes.
The world's second biggest Collahuasi copper mine, a joint venture between Anglo American Plc and Glencore, saw its July production jumped by impressive 22.8% over July 2019 to 58,100 tonnes.
Another Codelco's Chuquicamata mine saw a staggering 56.2% increase y-o-y and sits third with 37,800 tonnes of copper mined in July.
Fourth-largest Codelco's El Teniente mine lost one position and produced 30,500 tonnes of copper in July, a significant 23% decline y-o-y.
Anglo American Sur is fifth with 30,500 tonnes of copper produced in July. Production contracted by 10% due to drought conditions, with sharp declines also reported at the Esperanza and Spence operations.
Antofagasta's Los Pelambres is sixth with 27,100 tonnes of copper produced in July 2020, a 14% decline year-over-year.
Ten out of the top 15 largest copper mines in Chile have seen a decline in red metal output during July 2020 while five mines achieved production growth.
The complete list is below.
Largest Copper Mines in Chile – July 2020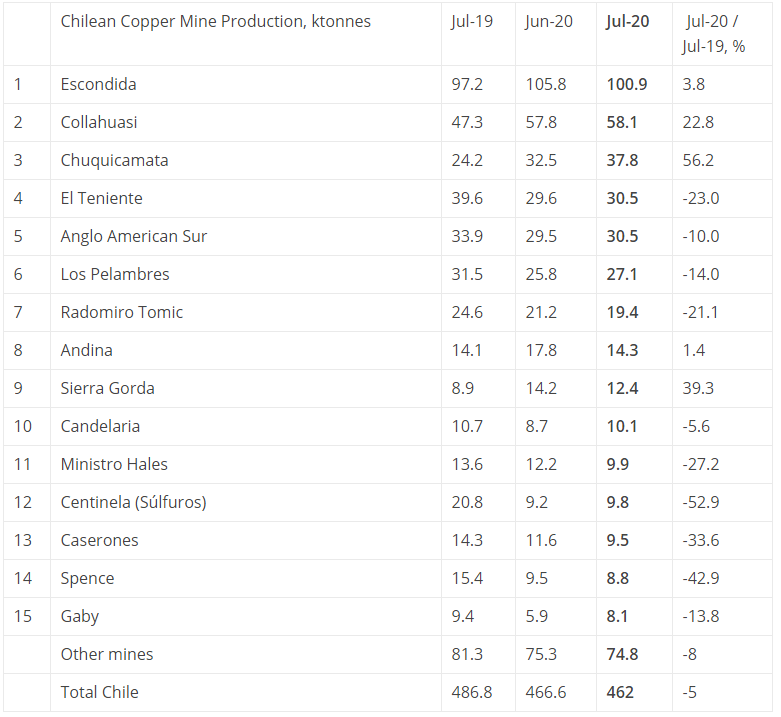 Read more by Vladimir Basov