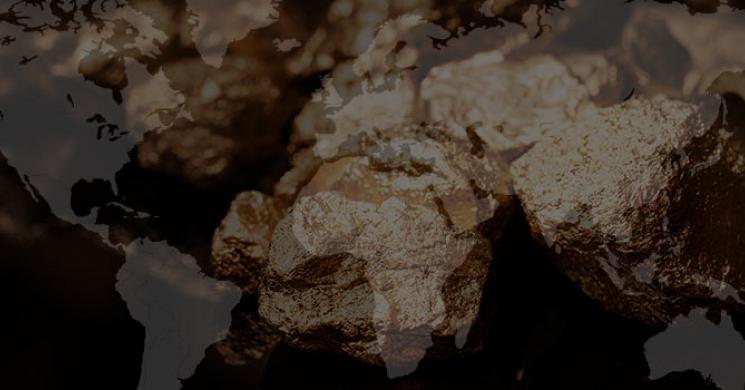 Kirkland Lake's Macassa gold mine in Canada is the richest gold mine in the world (based on most recent estimation of gold grade in reserves)
The grade or concentration of a mineral or metal in ore directly affects costs associated with mining as well as its subsequent beneficiation and extraction of precious components.
Mines and Metals ranked currently active gold operations throughout the world based on gold grade in reserves. We looked at operations that are separate reporting units and which have recent reserves evaluation figures disclosed by the owners/operators.
Why only reserves have taken into account? This is because mineral reserve is the part of mineral resource that demonstrated economic viability in current market conditions. Therefore, ore reserves are way less speculative than ore resources and relatively precisely reflect changes in economic "wellbeing" of mines.
For more accurate basis of comparison, gold operations have been split into underground and open-pit, since these mining methods utilize different techniques/equipment and it does make sense to identify "the best in the breed" gold operations within one mining category, first.  
In this research, focus has been made on ore grade in reserves for gold deposits that contain more than 1,000,000 ounces in Proven & Probable categories. Therefore, we analyzed both richest and biggest gold operations worldwide.
Here is the list of the world's top ten underground gold operations in terms of ore grade, based on available most recent estimation of reserves.
Richest gold mines in the world. Source: Mines and Metals.
1. Macassa, Canada. 22.1 g/t Au.
Macassa gold mine, Canada. Source: Kirkland Lake.
Richest gold mine measured by gold grade in reserves is Macassa underground gold mine, Ontario, Canada, owned by Kirkland Lake Gold. Macassa is part of one of Canada's oldest and richest systems. Macassa commenced operations in 2002, and with the discovery of the South Mine Complex (SMC), has been able to increase its level of production significantly over the past five years. The SMC has been driving grade improvement at Macassa, with results from ongoing exploration drilling continuing to extend the SMC mineralization and adding to the Mine's Mineral Resources in support of growing production and extending mine life.
2. Fosterville, Australia. 21.8 g/t.
Fosterville gold mine, Australia. Source: Kirkland Gold.
Second place belongs to another Kirkland Lake's Fosterville mine located in the state of Victoria, Australia. Production at Fosterville in FY 2019 increased by a whopping 74%, to 619,366 ounces. The Fosterville mine features growing gold production at increasingly high grades, as well as extensive in-mine and district scale exploration potential.
3. Turquoise Ridge, USA. 10.9 g/t.
Turquoise Ridge gold mine, Nevada. Source: Barrick.
Barrick's Turquoise Ridge mine complex (Nevada, United States), third in our ranking with 10.9 g/t gold in reserves, has considerable untapped potential and is becoming a core operation for Barrick.
4. Bulyanhulu, Tanzania. 10.7 g/t.
Bulyanhulu gold mine, Tanzania. Source: Barrick.
Barrick's Bulyanhulu Gold Mine is an underground gold mine in the Shinyanga Region of Tanzania, located 55 kilometres south of Lake Victoria. Bulyanhulu is a narrow-vein gold mine containing gold, silver and copper mineralisation in sulphides. The mineralisation of Bulyanhulu is associated with a number of steeply-dipping veins. Bulyanhulu commenced commercial production in 2001.
5. Leeville, USA. 10.41 g/t.
Leeville gold mine. Source: Royal Gold.
Barrick's Leeville Mining Complex is an underground gold mining operation located in northeastern Nevada, approximately 10 miles northwest of the town of Carlin and 30 miles west-northwest of Elko.
6. Island Gold, Canada. 10.37 g/t.
Island Gold mine, Canada. Source: Alamos.
Alamos Gold's Island Gold operation is one of Canada's highest grade and lowest cost gold mines. Through ongoing exploration success, its Mineral Reserves and Resources have continued to grow in size and quality. This has supported a multi-phase expansion of the operation, driving production higher, costs lower, and strong free cash flow growth.
7. Mponeng, South Africa. 9.54 g/t.
Mponeng gold mine. Source: AngloGold.
AngloGold Ashanti's Mponeng mine, the world's deepest gold mine, is located in the West Wits mining district south-west of Johannesburg, on the border between Gauteng and North West Province.
Mponeng currently exploits the Ventersdorp Contact Reef (VRC) via a twin-shaft system at depths of between 2,800m and 3,400m below surface. Ore is treated and smelted at the mine's gold plant. Mponeng's life extension plan, which is based on the resources below infrastructure, targets the extraction of the Carbon Leader Reef. Studies have been ongoing to test the economic viability of the project.
Currently, Mponeng is one of two operating entities in AngloGold Ashanti's South Africa region. AngloGold Ashanti reached agreement with Harmony Gold Limited on the sale of its South African assets in February 2020.
8. Goldstrike, USA. 9.44 g/t.
Goldstrike gold operation. Source: Flickr.
Goldstrike is a massive gold operation in Eureka County in north-eastern Nevada. It is located on the Carlin Trend, a prolific gold mining district. It is owned and operated by Barrick Gold. Since Barrick acquired Goldstrike in 1986, until 2018 it produced 44.4 million ounces of gold.
9. Obuasi, Ghana. 9.13 g/t.
Obuasi gold mine. Source: AngloGold.
AngloGold's Obuasi mine, which is primarily an underground operation, mining to a depth of 1,500m, is in the Ashanti region, approximately 60km south of Kumasi, Ghana. Obuasi had been on care and maintenance since 2016, until the start of its redevelopment in 2019, following the receipt of the requisite approvals from the Government of Ghana. The first face blast took place in February 2019. First gold was poured in December 2019.
10. Fruta del Norte, Ecuador. 8.74 g/t.
Fruta del Norte gold mine, Ecuador. Source: Lundin Gold.
Lundin Gold's Fruta del Norte gold deposit was discovered in 2006. Lundin Gold purchased the asset in late 2014 for US$240 million. Since acquiring the asset, Lundin Gold completed a feasibility study, signed all major agreements with the Ecuadorian Government providing for the fiscal and regulatory regime and economic stability, and subsequently financed and constructed the mine and infrastructure on time and on schedule in five short years. First gold production was reached in November 2019 and commercial production was achieved in February 2020.
Read more by Vladimir Basov